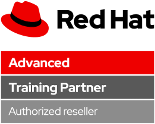 Cloud Storage With Red Hat Ceph Storage and Exam (EX260) (CL261)
Kursüberblick
Entwickeln Sie Kompetenzen, um Red Hat Ceph Storage in Hybrid Clouds für mittlere und große Unternehmensanwendungen und die Red Hat OpenStack Platform zu managen.
Der Kurs Cloud Storage with Red Hat Ceph Storage with Exam (CL261) ist für Storage-Administratoren und Cloud-Betreiber gedacht, die Red Hat Ceph Storage in Rechenzentren von Produktionsumgebungen oder als Komponente einer Red Hat OpenStack Platform Infrastruktur bereitstellen. Sie lernen, wie Sie Ceph Storage Cluster bereitstellen, managen und skalieren, um Hybrid Storage-Ressourcen zur Verfügung zu stellen, einschließlich Amazon S3 und OpenStack Swift-kompatiblen Object Storage, Ceph-nativen und iSCSI-basierten Block Storage sowie gemeinsam genutzten File Storage.
Die Prüfung Red Hat Certified Specialist in Ceph Cloud Storage Exam (EX260) ist in diesem Angebot enthalten. Dieser Kurs basiert auf Red Hat Ceph Storage Version 5.0.
Hinweis zur Prüfung:
Bitte beachten Sie die abweichenden Stornobedingungen für Red Hat Bundle und Individual Examen (Kiosk): Kein Rücktritt vom Kauf: Alle Red Hat Individual Examen Käufe und Bundle, die solche enthalten, sind abschließend und die Gebühren nicht erstattungsfähig.
Zielgruppe
Dieser Kurs richtet sich an Storage-Administratoren und Cloud-Betreiber, die mehr über das Deployment und Management von Red Hat Ceph Storage zur Verwendung mit Servern in einem Unternehmens-Rechenzentrum oder innerhalb der Red Hat OpenStack Platform Umgebung lernen möchten.
Entwickler, die Anwendungen mit cloudbasiertem Storage schreiben, lernen die Unterschiede zwischen verschiedenen Storage-Typen und Client-Zugriffsmethoden.
Voraussetzungen
Qualifikation als Red Hat Certified Engineer (RHCE), Red Hat Certified Specialist in Ansible Automation oder vergleichbare Erfahrungen.
Grundlegende Erfahrungen mit der Storage-Administration werden empfohlen, sind jedoch nicht zwingend erforderlich.
Kursinhalt
Deployment und Verwaltung eines Red Hat Ceph Storage Clusters auf Commodity-Servern mit der Red Hat Ansible Automation Platform
Entwicklung, Erweiterung und Kontrolle des Zugriffs auf vom Ceph Cluster bereitgestellte Storage-Pools
Zugriff auf Red Hat Ceph Storage über Clients mithilfe von Objekt-, Block- und Dateimethoden
Analyse und Abstimmung der Leistung von Red Hat Ceph Storage
Integration von Image, Object, Block und File Storage der Red Hat OpenStack Platform mit einem Red Hat Ceph Storage Cluster
Classroom Training
Dauer 5 Tage
Preis
(exkl. MwSt.)
Deutschland:

3.282,– €

Schweiz:

3.282,– €
Derzeit gibt es keine Trainingstermine für diesen Kurs.