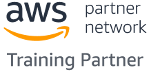 Practical Data Science with Amazon SageMaker (PDSASM)
Who should attend
Developers
Data Scientists
Prerequisites
Familiarity with Python programming language
Basic understanding of Machine Learning
Course Objectives
Prepare a dataset for training
Train and evaluate a Machine Learning model
Automatically tune a Machine Learning model
Prepare a Machine Learning model for production
Think critically about Machine Learning model results
Course Content
In this intermediate-level course, individuals learn how to solve a real-world use case with Machine Learning (ML) and produce actionable results using Amazon SageMaker. This course walks through the stages of a typical data science process for Machine Learning from analyzing and visualizing a dataset to preparing the data, and feature engineering. Individuals will also learn practical aspects of model building, training, tuning, and deployment with Amazon SageMaker. Real life use cases include customer retention analysis to inform customer loyalty programs.
Kurstermine
FLEX Classroom Training
(
Hybrid-Kurs
): Kursteilnahme wahlweise vor Ort im Klassenraum oder online vom Arbeitsplatz oder von zu Hause aus.
Deutschland
Zur Zeit sind keine Termine verfügbar. Fragen Sie an via info@flane.de.
FLEX & Online Training
Weiter unten finden Sie alternativ unsere Kurse mit FLEX-Option in englischer Sprache
London, City
Dies ist ein FLEX-Kurs in Englisch.


Zeitzone: Greenwich Mean Time (GMT)