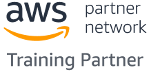 Practical Data Science with Amazon SageMaker (PDSASM)
Zielgruppe
Developers
Data Scientists
Voraussetzungen
Familiarity with Python programming language
Basic understanding of Machine Learning
Kursziele
Prepare a dataset for training
Train and evaluate a Machine Learning model
Automatically tune a Machine Learning model
Prepare a Machine Learning model for production
Think critically about Machine Learning model results
Kursinhalt
In this intermediate-level course, individuals learn how to solve a real-world use case with Machine Learning (ML) and produce actionable results using Amazon SageMaker. This course walks through the stages of a typical data science process for Machine Learning from analyzing and visualizing a dataset to preparing the data, and feature engineering. Individuals will also learn practical aspects of model building, training, tuning, and deployment with Amazon SageMaker. Real life use cases include customer retention analysis to inform customer loyalty programs.
Kurstermine
Dies ist ein Instructor-led Online Training, das über WebEx in einer VoIP Umgebung durchgeführt wird. Sollten Sie Fragen zu einem unserer Online-Kurse haben, können Sie uns jederzeit unter +49 (0)40 25334610 oder per E-Mail an info@flane.de kontaktieren.
Dies ist ein
FLEX
™-Kurs. Alle
FLEX
™-Kurse sind auch Instructor-Led Online Trainings (ILO). Sie können an einem
FLEX
™-Training sowohl bei uns vor Ort im Klassenraum als auch über das Internet (ILO) von Ihrem Arbeitsplatz oder von zu Hause aus teilnehmen.