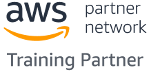 AWS Security Essentials (SEC-ESS)
Who should attend
This course is intended for:
IT business-level professionals interested in cloud security practices
Security professionals with minimal working knowledge of AWS
Certifications
This course is part of the following Certifications:
Course Objectives
This course is designed to teach you how to:
Identify security benefits and responsibilities of using the AWS Cloud.
Describe the access control and management features of AWS.
Understand the different methods to secure data.
Describe how to secure network access to your AWS resources.
Determine which AWS services can be used for monitoring and incident response.
Course Content
This course covers fundamental AWS cloud security concepts, including AWS access control, data encryption methods, and how network access to your AWS infrastructure can be secured. We will address your security responsibilities in the AWS cloud and provide a brief introduction to the different security-oriented AWS services available.
Schedule
FLEX Classroom Training
(
hybrid course
): Course participation either on-site in the classroom or online from the workplace or from home.
Germany
FLEX & Online Training
Please see below our alternative, English language, FLEX course options.
London, City
This is an English language FLEX course.


Time zone: Greenwich Mean Time (GMT)