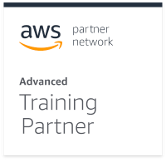 AWS Certified Solutions Architect Associate Bundle (ACSAA-BUNDLE)
Certifications
This course is part of the following Certifications:
Course Content
Our AWS Certified Solutions Architect Associate Bundle includes:
A voucher for the AWS Certified Solutions Architect - Associate Level exam
Classroom Training
Duration 4 days
Price
(excl. tax)
Germany:

2,390.— €

Switzerland:

CHF 3,110.—
incl. catering
Catering includes:
Coffee, Tea, Juice, Water, Soft drinks
Pastry and Sweets
Fresh fruits
Lunch in a nearby restaurant
* Catering information only valid for courses delivered by Fast Lane.
Digital courseware
Courseware language: English
Schedule
FLEX Classroom Training
(
hybrid course
): Course participation either on-site in the classroom or online from the workplace or from home.
Austria
Vienna (iTLS)
This is a FLEX course in German language.


Time zone: Central European Time (CET)
Vienna (iTLS)
This is a FLEX course in German language.


Time zone: Central European Summer Time (CEST)
Vienna (iTLS)
This is a FLEX course in German language.


Time zone: Central European Summer Time (CEST)
Vienna (iTLS)
This is a FLEX course in German language.


Time zone: Central European Time (CET)