Other Amazon Web Services Certifications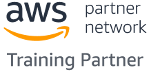 AWS Certified Big Data - Specialty (ACBDS)
The AWS Certified Big Data – Specialty is intended for individuals who perform complex Big Data analyses with at least 2 years of experience using AWS technology.
Abilities Validated by the Certification
Implement core AWS Big Data services according to basic architecture best practices
Design and maintain Big Data
Leverage tools to automate data analysis
Prerequisites
Recommended Knowledge
We recommend candidates hold an AWS Certified Cloud Practitioner or a current Associate-level certification: AWS Certified Solutions Architect - Associate, AWS Certified Developer - Associate or AWS Certified SysOps Administrator - Associate
Background in defining and architecting AWS Big Data services with the ability to explain how they fit in the data life cycle of collection, ingestion, storage, processing, and visualization
Minimum five years hands-on experience in a data analytics field
Experience in designing a scalable and cost-effective architecture to process data
The best preparation for certification exams is practical experience. We recommend at least two years of hands-on experience using AWS.
Recommended training for this certification