EX453
Online Training
Onsite
Dauer 3 Stunden
Classroom Training
Onsite
Dauer 3 Stunden
Individual Exam
KIOSK
Dauer 365 Tage
Preis
(exkl. MwSt.)
Deutschland:

515,- €

Schweiz:

515,- €
Prüfung buchen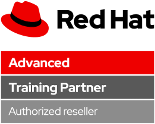 Red Hat Certificate of Expertise in Fast-Cache Application Development Exam (EX453)
Who should attend
This exam is designed for Java application developers who use JBoss Data Grid.
Prerequisites
Be familiar with using Red Hat JBoss Developer Studio in a Red Hat Enterprise Linux environment
Red Hat JBoss Data Grid Development

(JB453)

or have strong project experience using JBoss Data Grid APIs and development-related skills (marshaling, security, query, etc.)
Not sure if you have the correct skill-set knowledge? Find out by passing the online skills assessment.
Course Content
The Red Hat Certificate of Expertise in Fast-Cache Application Development exam (EX453) tests your skills and knowledge to create, update, and maintain applications using Red Hat JBoss Data Grid from a developer perspective. The Red Hat Certificate of Expertise in Fast-Cache Application Development exam is a performance-based exam.
To help you prepare, the exam objectives highlight the task areas you can expect to see covered in the exam.
Using Red Hat JBoss Data Grid 6.4 and Red Hat JBoss Developer Studio, you should be able to accomplish the tasks below without assistance. The tasks have been grouped into categories to assist your preparation.
Programmatic cache configuration
Use the ConfigurationBuilder to create caches programmatically
Programmatically create a CacheManager and replicated cache

Create a customized cache using the default named cache
Create a customized cache using a non-default named cache

Understand runtime configuration files
Cache API
Use the JBoss Data Grid APIs to interact with the cache
Understand the per-invocation flag
Understand the AdvancedCache interface
Mapping domain objects to the index structure
Define basic mapping
Map embedded and associated objects
Understand boosting
Understand and set up analyzers
Understand bridges
Query with Lucene
Build queries

Build a Lucene query
Build a query with Infinispan Query

Retrieve query results

Understand performance considerations

Define and implement a filter
Write fuzzy and wildcards queries
Perform remote queries via the Hot Rod client APIs
Understand protobuf encoding
Store protobuf-encoded entities
Understand and define protobuf messages

Use protobuf with Hot Rod
Register per entity marshallers
Index protobuf-encoded entities
Index custom fields with protobuf

Create queries with infinispan query DSL
Enable infinispan DSL-based queries
Run infinispan DSL-based queries
Red Hat JBoss Data Grid security
Understand permissions
Understand role mapping
Understand and read authentication and role configurations in JBoss EAP login modules
Understand and read JBoss Data Grid for authentication
Configure data security for library mode
Configure client to connect to a remote secured cache

Be able to read and understand security-related configuration in standalone.xml. (Hot Rod Interface Security, Realms, etc.)
Understand user authentication over Hot Rod Using SASL
As with all Red Hat performance-based exams, configurations must persist after reboot without intervention.

Red Hat reserves the right to add, modify, and remove exam objectives. Such changes will be made public in advance.
Online Training
Onsite
Dauer 3 Stunden
Classroom Training
Onsite
Dauer 3 Stunden
Individual Exam
KIOSK
Dauer 365 Tage
Preis
(exkl. MwSt.)
Deutschland:

515,- €

Schweiz:

515,- €
Prüfung buchen
Derzeit gibt es keine Trainingstermine für diesen Kurs. Termin anfragen